Calamariisurfing
Based on the possible existence of a giant inkfish inhabiting the deep sea, Calamariisurfing researches the aquadynamic qualities of this creature's backbone as a new type of surfboard.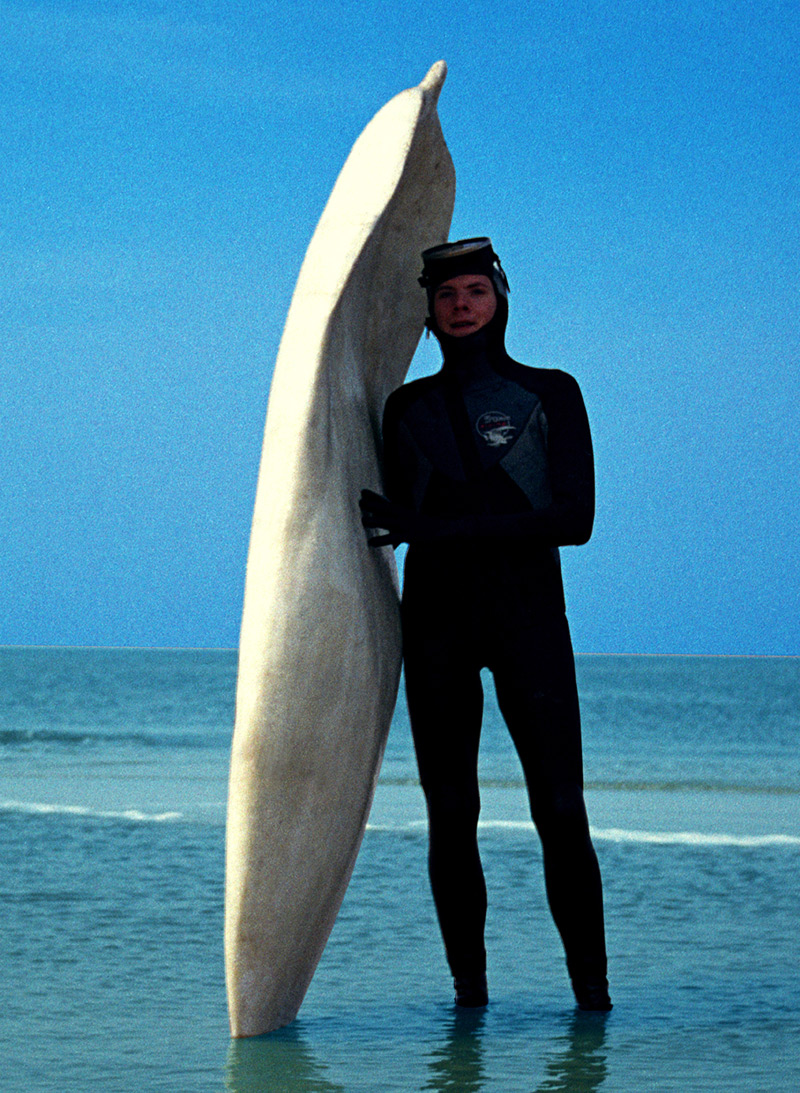 2004 | yard paint, fiberglass, epoxy resin, Styrofoam | 230cm x 90cm x 25cm

All content © Uli Westphal. Please respect the copyright.