Cetaceanoscope
A machine that projects scale drawings of whales in life size.
The drawings and measurements derive from Jacques-Yves Cousteau's book
"Nos Amies Les Baleines".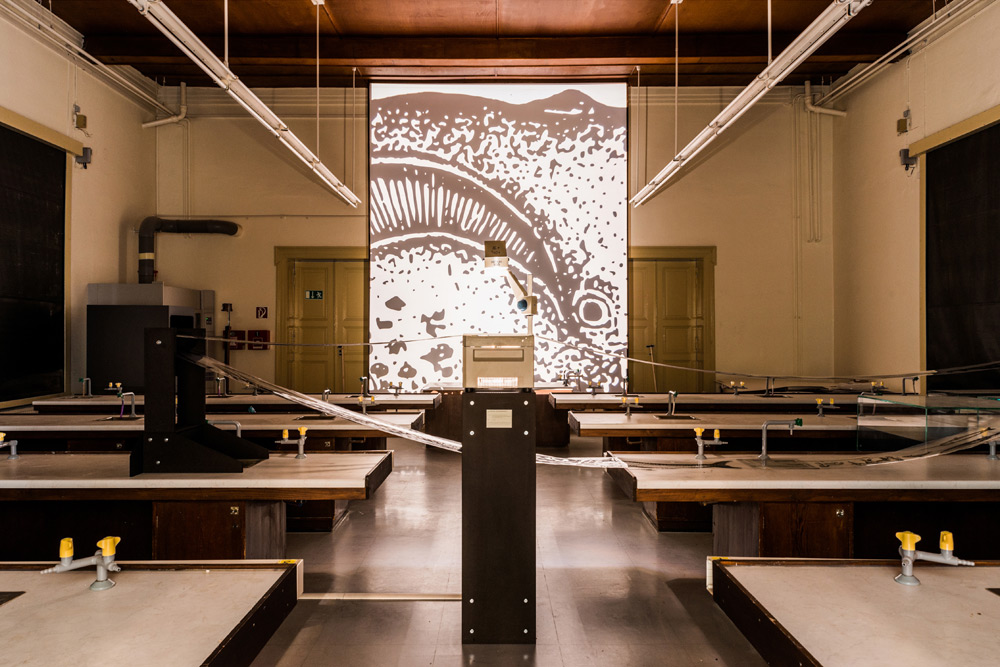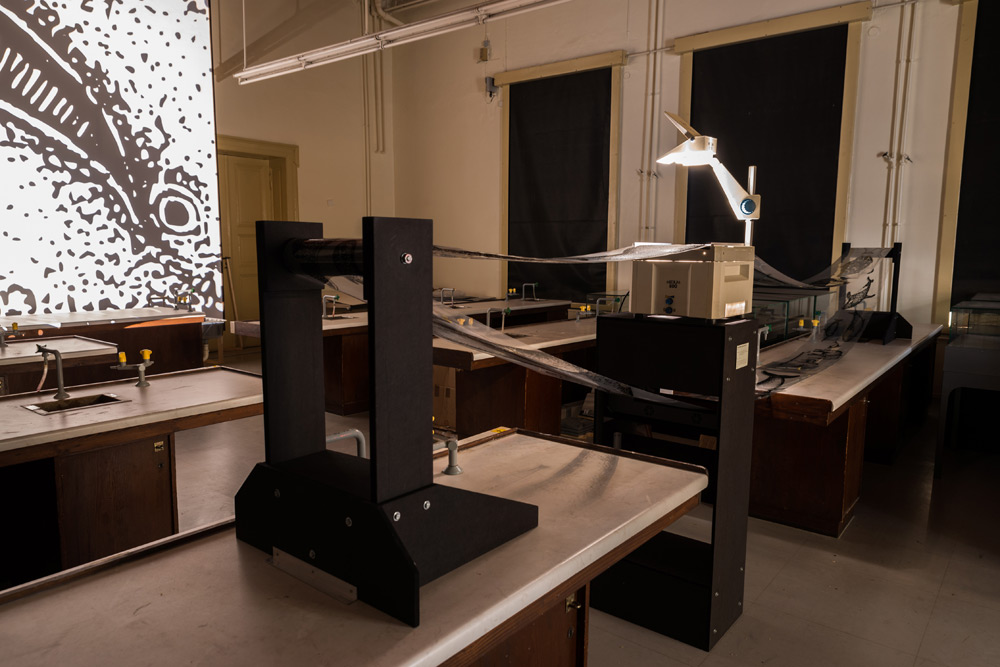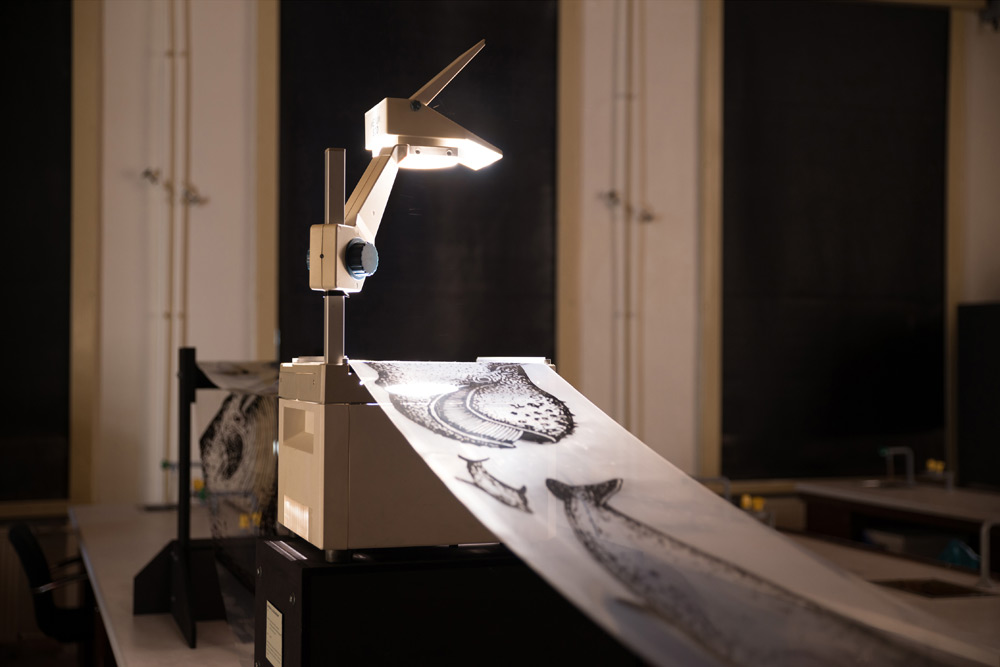 2014 | overhead projector, motor, rubber rolls, PET-A foil, adhesive black vinyl foil, PE pipes, felt, MDF, polyester fabric with PVC coating, wood, various electric components | screen: 550 cm x 400 cm x 5 cm, machine: 170 cm x 550 cm x 40 cm | duration of loop: ~ 15 Minutes

All content © Uli Westphal. Please respect the copyright.