Cornucopia is a 3-dimensional reconstruction of a red barn and silo frequently found on North American food packaging. Food manufacturers use this iconic image of the small American family farm, regardless of the actual production place and methods, as a vehicle to sell their products.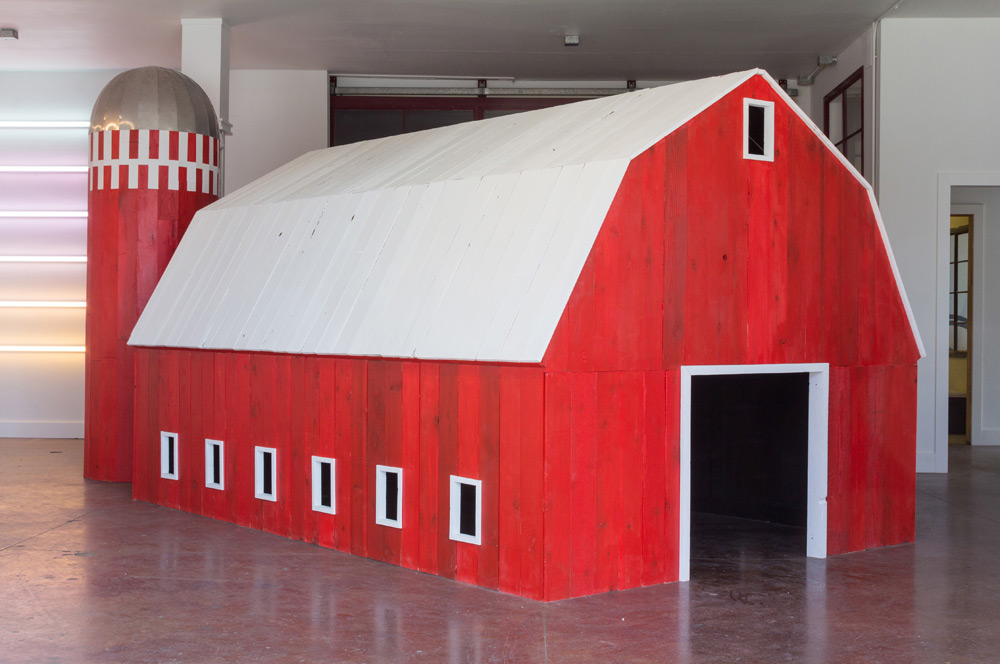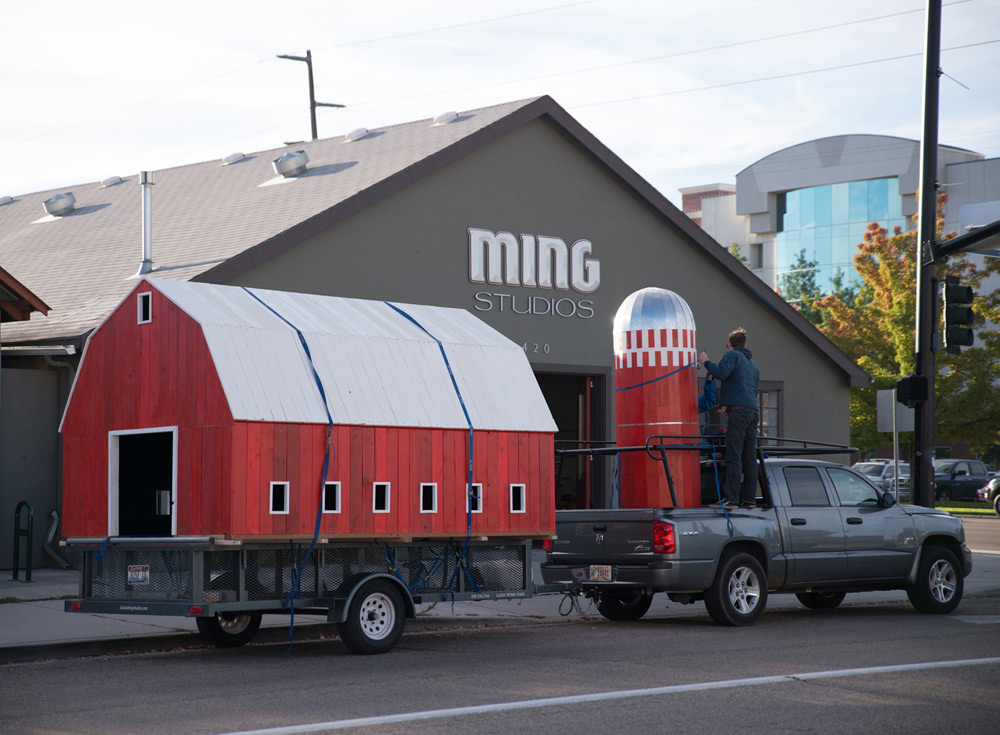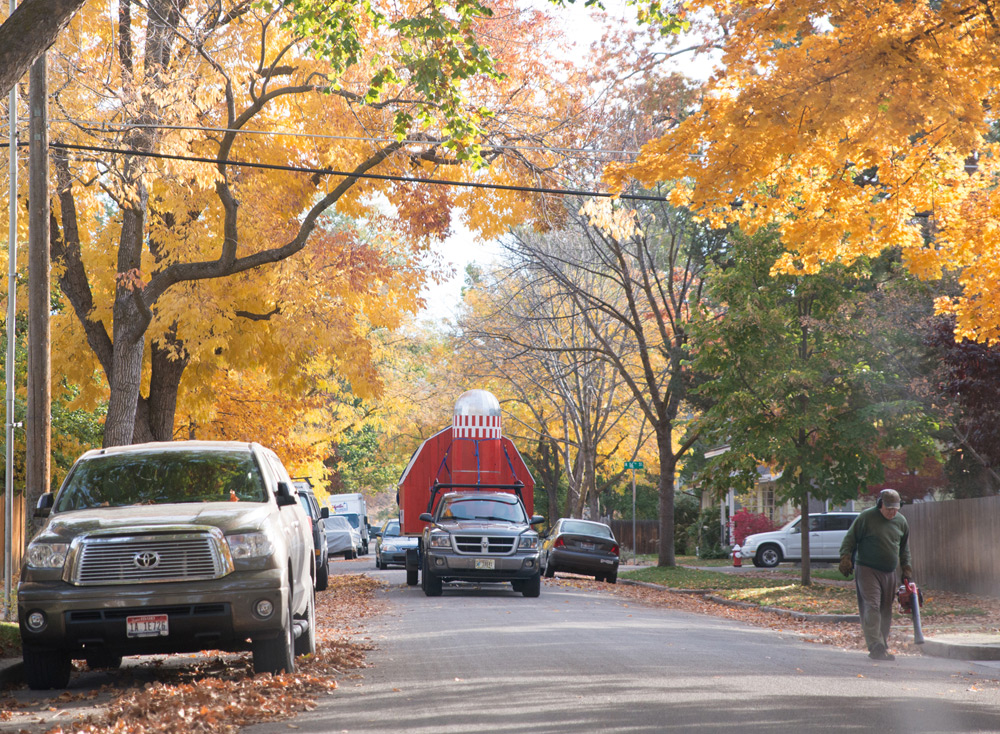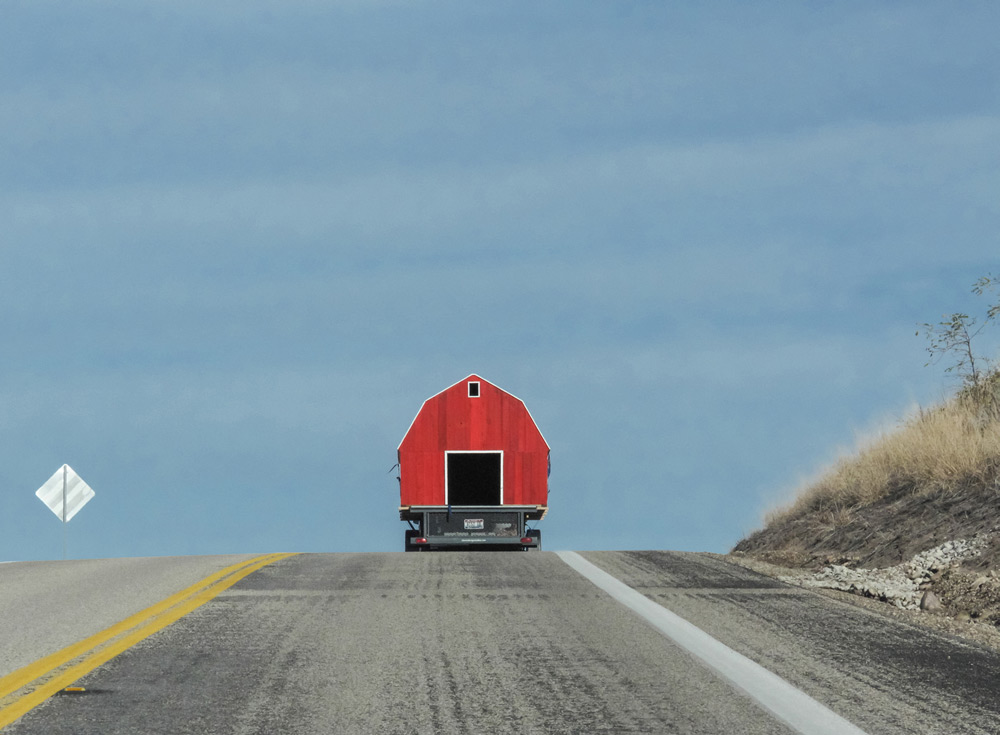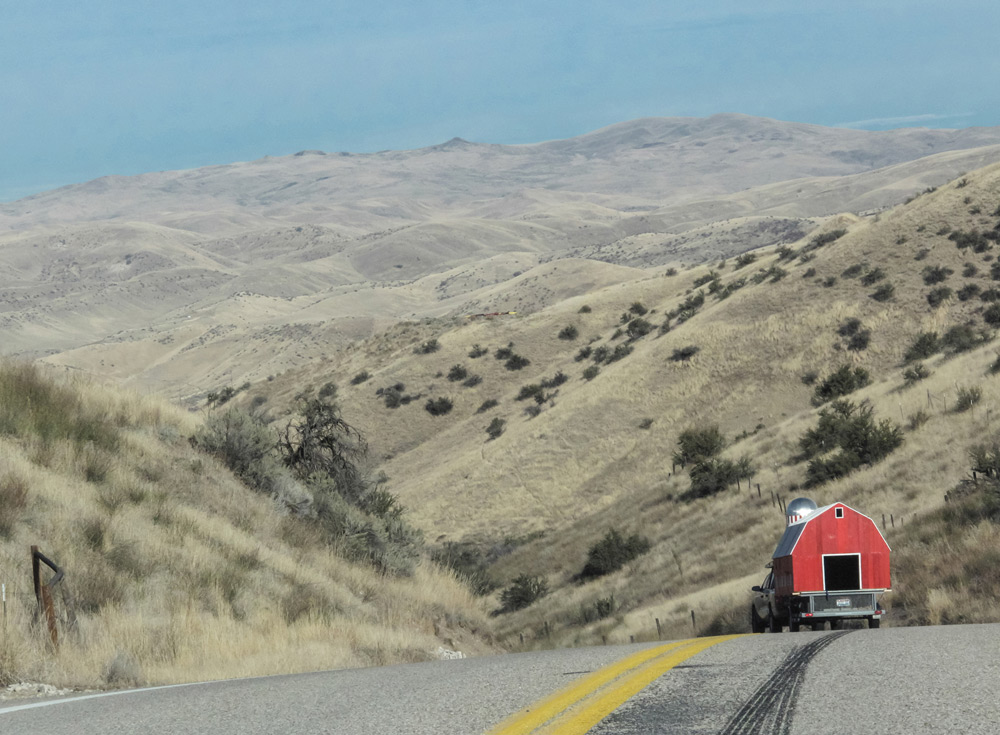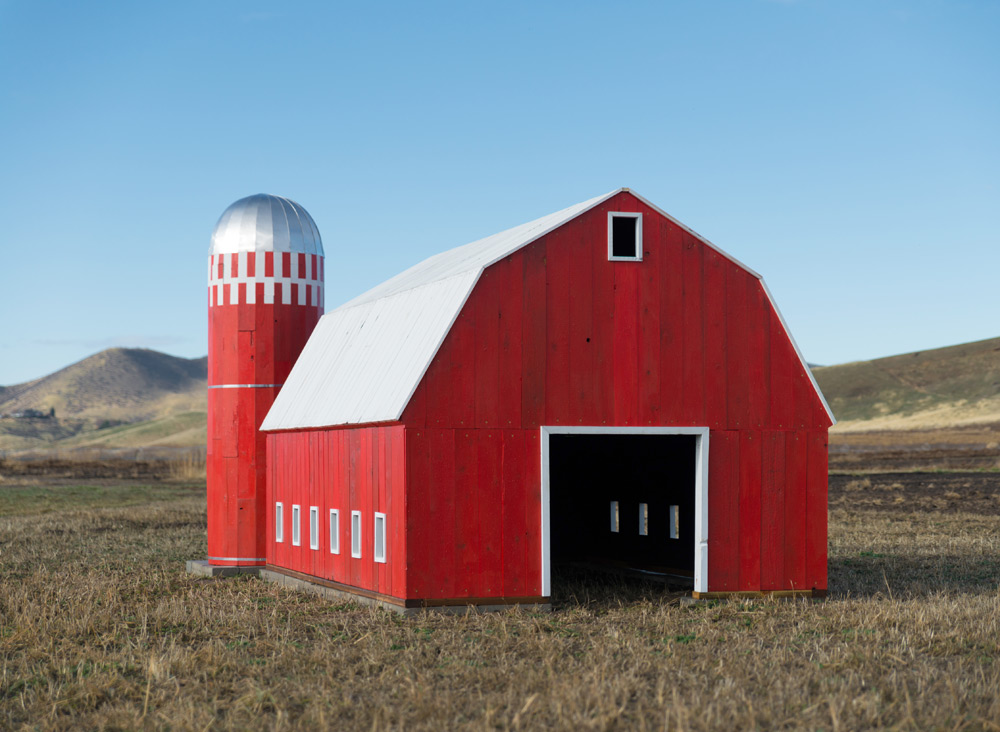 The work was developed and built during a four week residency at
Ming Studios
in Boise, Idaho, US and is now permanently installed at Peaceful Belly Farm in Dry Creek Valley, in the Boise Foothills.(
43°43'58.2"N 116°16'11.3"W
)
2014 | wood, paint, aluminum | barn: 214 cm x 250 cm x 367 cm, silo: 275 cm x 90 cm ⌀

All content © Uli Westphal. Please respect the copyright.