Entopticon
This device enables the observation of entoptic lights, a phenomenon that has occasionally been reported of by Cave-explorers who spent days in absolute darkness. Entoptic lights form the last border of our vision and are produced by our eyes themselves when these have to adapt to the absence of visual information for a longer period of time.
The spectator enters the Entopticon via a winding tunnel that leads to the central, pitch-black observation-chamber. After 45 minutes of adjusting to the darkness first entoptic lights can become visible.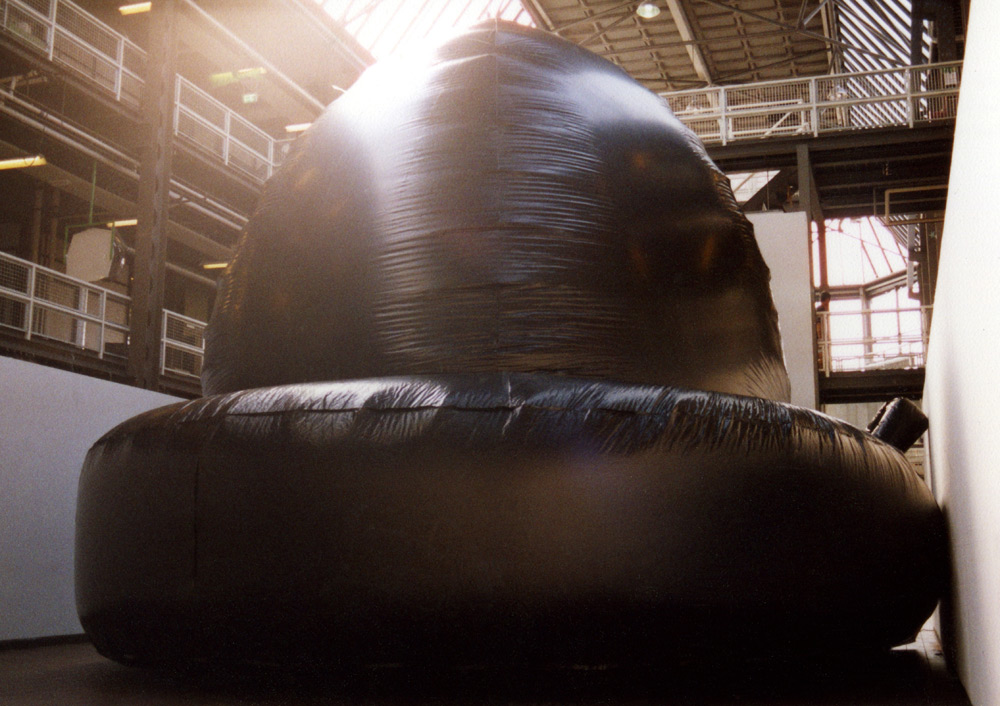 2003 | plastic foil, fan | 8m x 8m x 9m

All content © Uli Westphal. Please respect the copyright.