HUJ:C Soup
Food connects us with each other, with our individual histories and that of human kind.
Ingredients and recipes have been cultivated and exchanged for thousands of years, regardless of borders and divisions. When they meet they merge, recombine and evolve into something new.
The ingredients of HUJ:C Soup were chosen by participating artists of the exhibition
Kindred Chronicles
at Museum Lichtenberg, Berlin 2021. I asked each artist to 'name one ingredient that is special to or that reminds you of the time or place you grew up in'. Based on this list I invented the recipe for HUJ:C Soup. The soup was served on the exhibition's finissage, in a special edition of 100.
The exhibition was organized by artists of HIER & JETZT: Connections, our exchange and residency program at B.L.O. Ateliers in Berlin-Lichtenberg.
www.hierundjetzt.blo-ateliers.de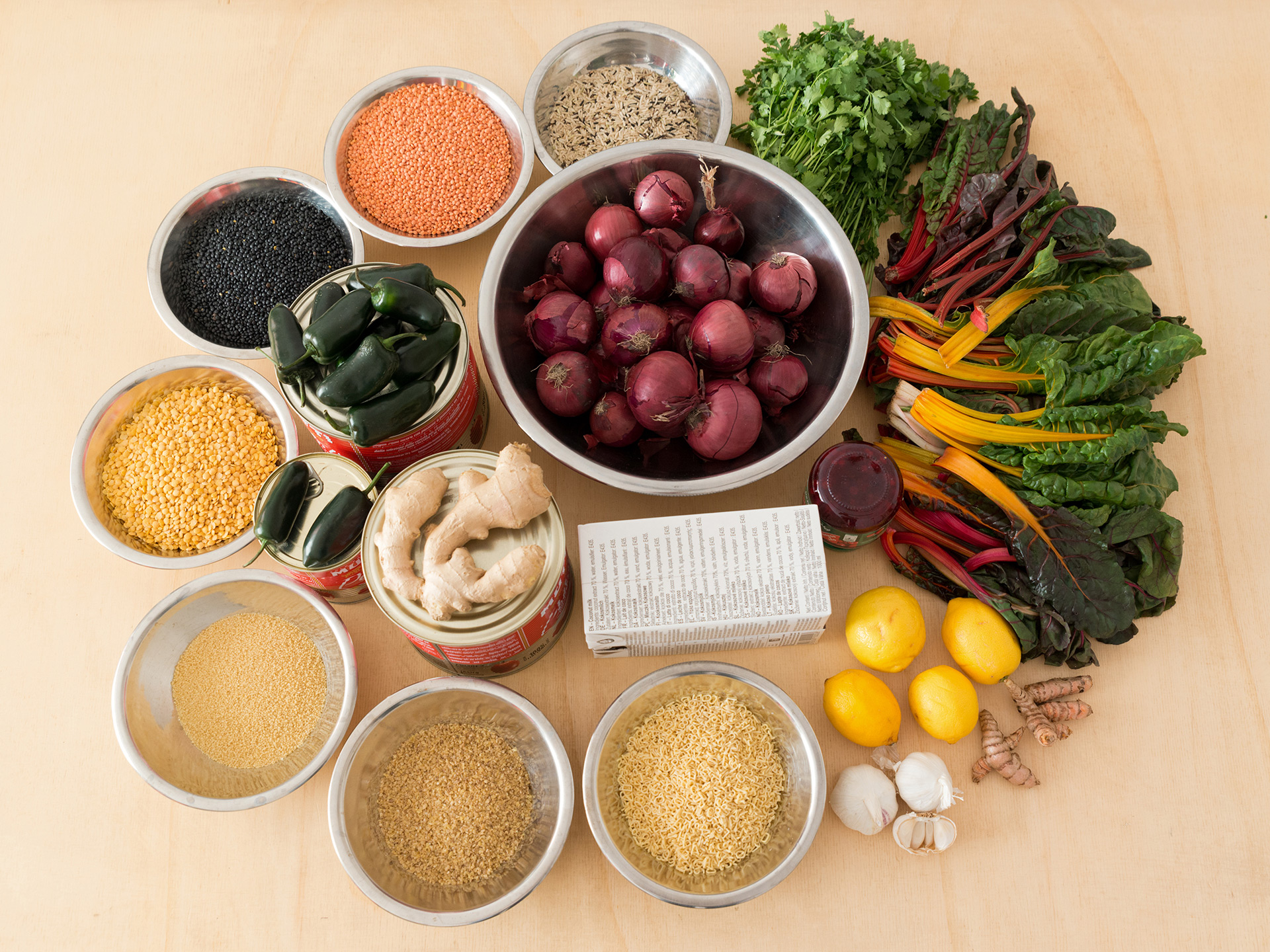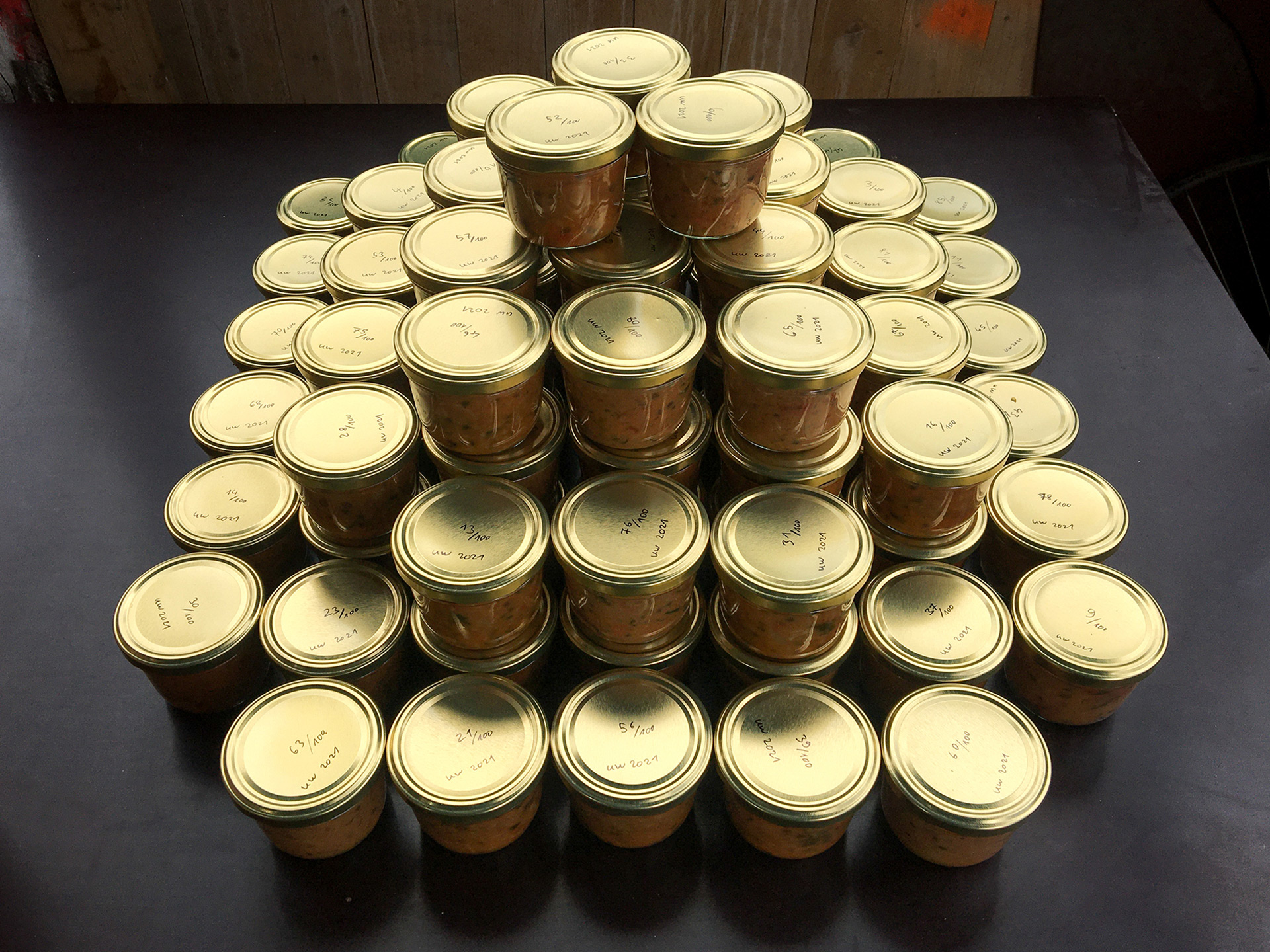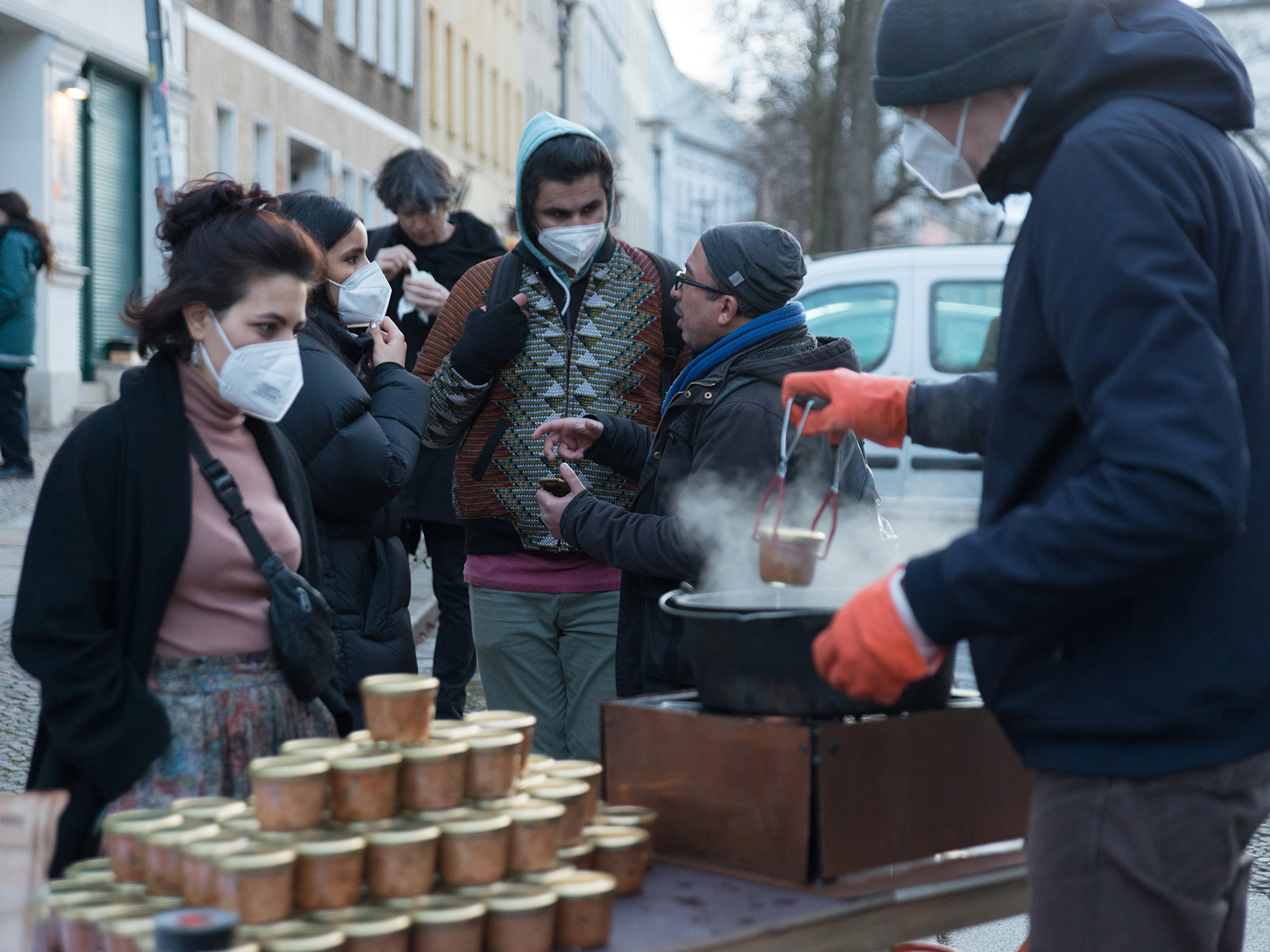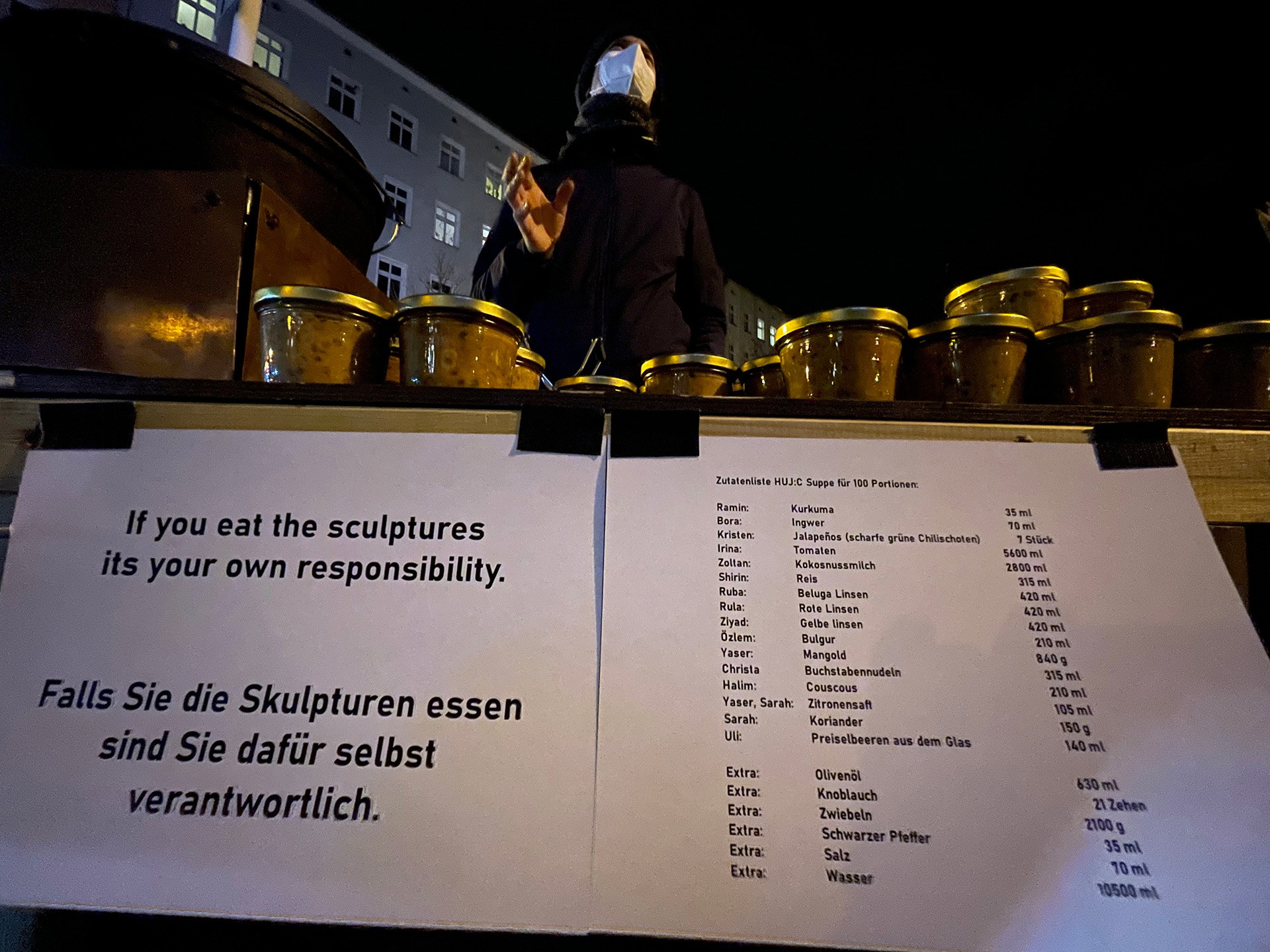 2021 | glass jars, soup | edition of 100

HUJ:C Soup Recipe

100 servings

Bring 10250 ml of water to a boil. Wash and add 420 ml of Beluga lentils and simmer for 20 minutes. Wash and add 420 ml of wild rice. Let it simmer for another 10 minutes. Wash and add 420 ml each of red and yellow lentils and let it simmer for another 15 minutes. Check if all is well done.
While the above takes place chop 2100 g of onions, 7 Jalapeños (add more if you like some heat), 35 ml of turmeric, 70 ml of ginger and 14 garlic cloves. Heat up 400 ml of olive oil and add the chopped ingredients. Add 70 ml of Salt and 35 ml of fresh ground black pepper. Fry until nice. Add 5600 ml of chopped tomatoes from a can and 2800 ml of creamy coconut milk. Let it simmer for 15 minutes. Add 210ml of bulgur, simmer for another 5 minutes.
While the above happens, chop up 840g of chard and 7 cloves of garlic. Fry in 230ml of olive oil for 5 minutes. Add 250ml of water and let it steam for 5 minutes under a closed lid until tender.
Combine all of the above into one large pot. Add 315 ml of Alphabet pasta, 210 ml of couscous and 140ml of preserved lingonberries. Let it simmer for 5 minutes.
Add 150 g of chopped fresh cilantro and 105ml of fresh pressed lemon juice.



Video footage and last image: Özlem Sarıyıldız