Transplantation
This work was a literal transplantation of a small research farm from the roof of my studio in Berlin to the exhibition space of Stedelijk Museum Bureau Amsterdam. The collection of over sixty remarkable tomato varieties traced the evolution of the tomato from a wild plant into an industrial product. It included ancient, pre-Columbian precursors of modern tomatoes, traditional cultivars from all parts of the world, as well as game-changing industrial varieties, such as the first variety that was bred solely to withstand handling by a mechanical harvesting machine.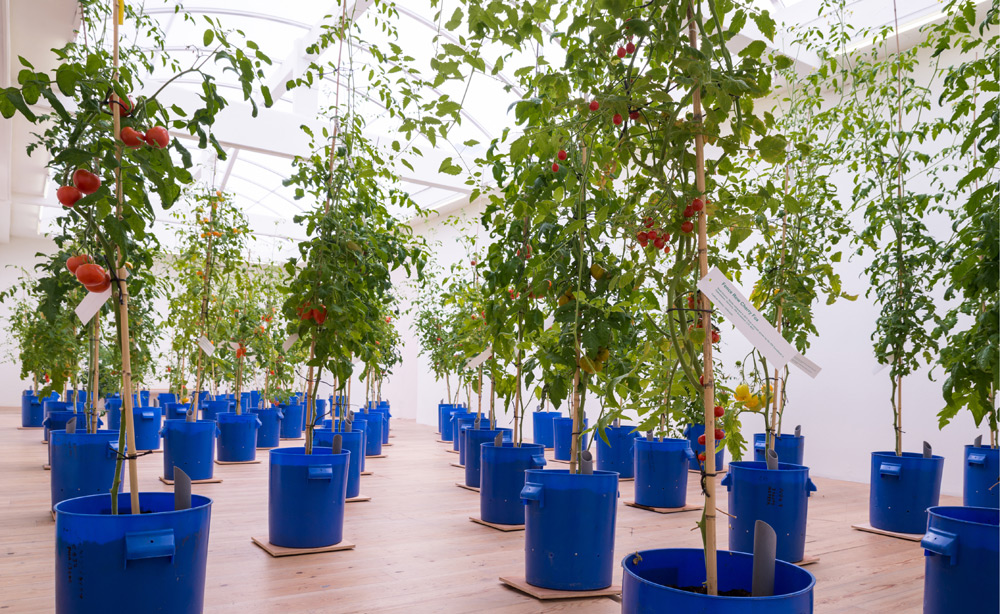 2014 | sight specific installation at SMBA, Amsterdam, The Netherlands | 61 sub-irrigated planters, soil, bamboo, tomatoes | dimensions variable

All content © Uli Westphal. Please respect the copyright.